In the mood for a sweet treat? Here's a recipe for a classic with a twist – Brownies with icing! – sent in by Expat Living reader Georgia Bisset. Happy cooking and eating!
"This dessert is one of my grandmother's favourites! The brownies are unique as they have an icing that creates an almost crunchy texture when it cools." – Georgia Bisset
Serves 8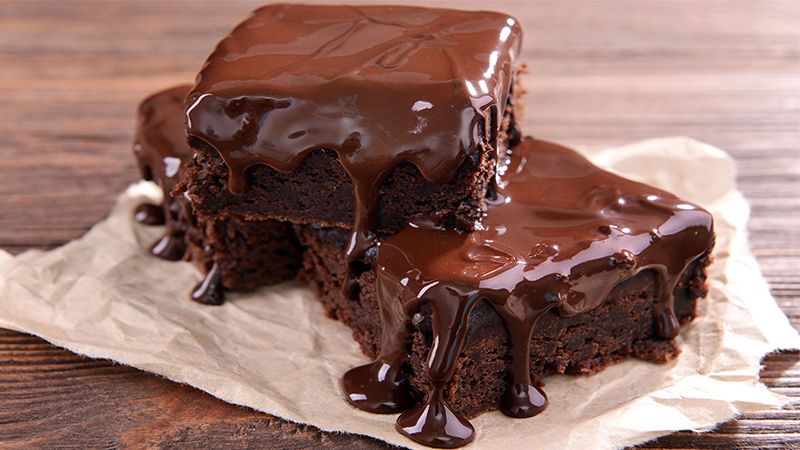 Ingredients for brownies
2 cups flour
2 cups sugar
125g margarine
¼ cup cocoa
½ cup oil
1 cup water
2 beaten eggs
1 teaspoon vanilla essence
1 teaspoon bicarbonate of soda
½ cup buttermilk
Ingredients for icing
60g margarine
2 tablespoons cocoa
2½ tablespoons buttermilk
225g icing sugar
¼ teaspoon vanilla essence
Instructions for brownies
Sieve the flour and sugar and set aside.
Mix the margarine, cocoa, oil and water in a pan over the stove.
Once the mixture has cooled slightly, pour over the flour and sugar mixture and add beaten eggs, vanilla, bicarbonate of soda and buttermilk. Mix well.
Pour the mixture in a 25 x 35cm pan and cook at 180°C for 20 to 25 minutes.
Instructions for icing
Mix margarine, cocoa and buttermilk in a pan over the stove, stir until boiling.
Add icing sugar and vanilla essence, stir until smooth and thick.
Pour over hot brownies.
Like this recipe for Brownies with icing? See more in our Wine & Dine section!